Enjoy the 1 Word Book Launch and 4 Dynamic Speakers
Event Speakers
Helping us to celebrate all 14 authors of the 1 Word Book is just part of the deal at our book launch event.  You'll enjoy four of our dynamic  author speakers including Dr. Sreelatha Meleth of My Meditation Today, Minister of Music G. Michelle Hale, Birmingham's very own Minister and Comedian Donna T. Brown aka Ms. Mattie and Sabrina Mays, founder of B.R.A.V.E., Inc.  Our hope is that you won't walk away the same as you came.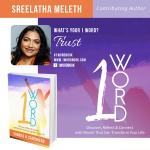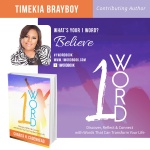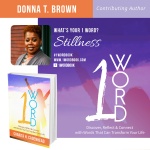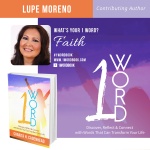 Pre-Order the Book And Come Party With Us
We are taking nearing the finish line and are planning an event to celebrate the occasion.  But you don't have to wait until the event to order the book.  We are having our pre-sale event now through October 21, 2016.  Order your copy now.